"Storms makes trees take deeper roots."
~Dolly Parton
There have been so many storms around the country recently. Some storms have come in the form of rain, snow, or wild tornados, and other storms have been human made. Regardless of the source, storms often feel out of our control, unpredictable, and overwhelming. We may be unable to avoid storms all together, but we can cultivate the skills to navigate them with grace and ease.
In reflecting on self-nurturing strategies to cope with these challenging times, I asked my Cultivating Peace and Joy Community to share how they remain centered and grounded when life becomes stormy and stressful. I was blown away by the insight and wisdom expressed and was inspired to share these empowering practices with you.
To begin, many people identified how important pausing and checking in with their bodies were for grounding. One woman shared that when she noticed feeling tense, nervous, frightened, or angry she pauses and takes a few deep calming breaths to center herself back into the calm-space of her heart. I love that phrase "calm-space of her heart" as it highlights that returning home to ourselves when we are overwhelmed by things outside ourselves is deeply grounding and nurturing.
Another woman shared that she takes a few deep breaths to find her center and meditates if even just for five minutes. I am so grateful for our ever-present breath. This beautiful tool connects us to our bodies, anchors us to the present moment, and even has the power to change our brain chemistry in only ten intentional breaths in and out. What anyone who has paused to breathe deeply in and out knows has been proven over the last thirty-five years of brain research on mindfulness.
One helpful mindfulness strategy I use to ground in the storm is STOP, which means stop, take a breath, observe, and then proceed. I have used this strategy in workshops, difficult conversations, and as an awareness developing exercise. It can be easily taught to children and reinforces that we have a choice when we have strong emotions and can center at any time. In this moment, I invite you to take a mindful pause – stop, take a breath, observe how you are feeling emotionally and in your body, and then proceed. Can you imagine how helpful this strategy would be if you remembered to use it when life is storming around you?
I love the wisdom another woman shared that when she is in a challenging situation she prays for guidance and then goes for a walk. She pointed out how being in nature is deeply nurturing, transforms her stress, and allows divine messages to come through. Being in nature when you have a storm brewing within can be deeply grounding and healing. Taking a mindful walk, connecting to the awe and wonder around you, watching the clouds, enjoying the birds and wildlife, and feeling your profound interconnection with the world around you can transform the storm into peace and wellbeing.
Some other women shared that they love to walk barefoot on the earth to ground or walk near water or on the beach to center. Other grounding techniques shared by my community include resting, eating healthy food, journaling, exercising, and even baking. My daughter used to love to bake when she was coping with chronic pain and I find cooking healthy food or making my new favorite baked oatmeal filling my house with the smell of cinnamon to be deeply nurturing and grounding. Other centering practices shared included praying, lighting a candle, connecting to the peace of God within, and sitting in a spiritual space. I love to walk the labyrinth in my backyard, releasing what is no longer serving me as I walk to the center, inviting in the quality of peace and calm at the center, and then taking that energy back out into the world as I complete the labyrinth.
There are so many different ways to ground in a storm. One women shared that she looks at what is on her plate when she is overwhelmed and then writes it out, prioritizes things, eliminates what she can, and then delegates, all the while breathing deeply. I so appreciate this process of clarifying what is important and then choosing to make decisions with clarity and calm. Some other women chose to clean or organize to feel more in control during the storm and find productivity to be centering.
Knowing what is centering for us when the world is storming around us and giving ourselves permission to nurture ourselves in this way is critical to cultivating resilience and the ability to survive the storm. Whether our strategy is to remember who we are and what we believe in, or listen to music, or soak in a bath, or simply pause and acknowledge we are overwhelmed and need to ground – any time we listen to what we need we are reconnecting with ourselves and grounding in the storm.
It is so easy to get caught up in what is going on around us and lose ourselves in the storm. When we intentionally come home to ourselves we empower ourselves to stay grounded no matter how stormy life becomes.
What strategies will you use to stay grounded in the storm? I would love to hear your ideas so please share them in the comments!
As Heather Stillufsen reminds us, "Keep walking through the storm. Your rainbow is waiting on the other side."
May you cultivate a myriad of ways to stay grounded in the storm as you nurture peace in the world from the inside out!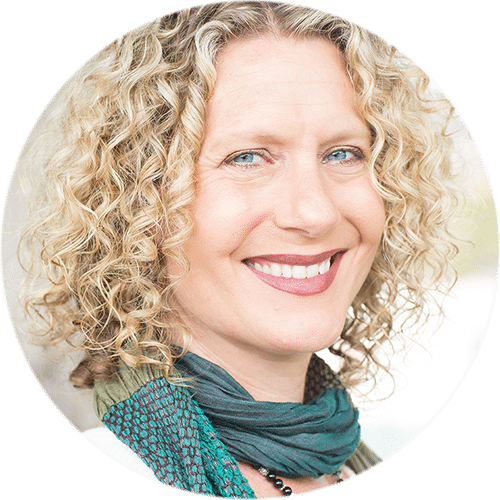 Sending you so much peace, love and gratitude,

Kelley Grimes, M.S.W.
Counselor, Author & Speaker
Sign up to receive daily reminders with our mobile app!