"I've learned that people will forget what you said, people will forget what you did, but people will never forget how you made them feel."
~ Maya Angelou
Recently I held a celebration of life for my mother, Carol Grimes, who died December 2021. Since she died during the height of Covid, we were unable to have a memorial service at the time. We had a gathering shortly after she died with our extended family to share our grief, the lessons we had learned from her, and how we were planning to keep her spirit alive in our lives.  We also had a beautiful private burial service. It was very moving seeing all six grandchildren carry her casket to the graveside and each of us drop dirt and blessings onto her casket. Those experiences were very healing, but I kept feeling like something was missing – a public ritual to celebrate her amazing life and the impact she had on so many people.  
My mother cultivated community everywhere she went so we thought our weekly cul de sac concert would be a wonderful way to honor her publicly during Mother's Day weekend. We were honored to have Dr. Andrew Accardi and his band play for the celebration. During Covid my mom would often fall and the memory care facility would send her to the hospital all by herself. Not being able to join her because of covid protocol, I would text Andrew to see if he was working. When he was, he would take her case, find out what was happening, FaceTime me so I could see her, and follow her care. I am forever grateful for the kindness and support Andrew provided countless times during some of the most difficult moments at the end of my mother's life.  When I let Andrew know she had died, he responded, " I am sorry for the loss of your mom. She was made of the stuff from stars and brought your light into this world." What a blessing he has been in our lives and we are forever grateful.  
I love the quote above from Maya Angelou and feel it embodies the impact my mom had in the world. If you were blessed to know my mom, she made you feel you loved, that you were important, and that you mattered. Her big smile was an invitation to connect and feel seen. I shared the following lessons I learned from my mom at her celebration of life in hopes that we all be inspired to to be more Carol in the world!
Here are the Lessons I learned from my mother: 
1. Be kind – My mom taught me that you never know what challenges other people are facing and being kind and compassionate is the best response. Over time this approach evolved into our family's strategy of love bombing people when they are unkind. 
2. Be generous – My mother was the most generous woman I have ever met. She was extraordinarily supportive of our family, friends, and the wider community. She had a remarkable ability to buy gifts that were meaningful for people in her life and kept them in a gift closet until an occasion to give them. She thought about others when reading the newspaper and magazines and regularly shared interesting articles with everyone she knew. She also gave generously to organizations making the world a better place. When she saw someone in need she responded and was grateful for the ability to be of service and bring some comfort to others when they were suffering.
3. Nurture community and be radically hospitable – My mom was deeply committed to people feeling a sense of belonging and being included. She nurtured community at work, in her neighborhood and with her family and friends. She held more dinner parties than could be counted and always included people in our family holiday gatherings who had nowhere else to go. Her home was a beacon of love, joy and inclusivity. At the end of her life when she did not have words, her smile still conveyed her radical hospitality and love to everyone she engaged with. 
4. Laugh enthusiastically and find humor challenges – My mom had wicked sense of humor and laughed often. In truth you had to be clever to keep up with her humor at times. My daughter Fiona and I are so grateful to have inherited her gallows humor as it has buoyed us up in many times of health challenges over the years. Laughter fills our home and our cul de sac and we are so grateful for how my mom modeled humor and laughter as a self-nurturing practice.
5. Love bravely – My mom and dad had a deeply loving relationship. My dad had many health challenges during his life and so my mother learned to love bravely never knowing when she would lose him. After my dad died 24 years ago, my mom embraced loving life bravely and travelled extensively with friends and family. The ways she showed up in the world after such a devastating loss was truly inspiring. In her 70's she fell in love and deepened her practice of loving bravely by marrying again. She demonstrated a powerful commitment to love as her new husband suffered major health challenges. May we all be inspired to love so bravely and wholeheartedly! 
6. Practice joy and gratitude – My mom and I talked every morning on the phone. When her dementia stopped her from sharing about her own experience, I would share all the positive things going on in my life during our calls. It was a beautiful and uplifting way to start the day. When she could no longer use the phone, I felt such a loss at not hearing her voice. I missed our practice of focusing on joy each morning and realized it had become an important self-nurturing practice for me. I have continued the practice which fuels my gratitude and appreciation for all things in my life including the challenges. What is on your joy list today?
7. Live a purpose filled life – My mom was a teacher before children and then went back to get her master's degree in education when she was in her 40's. She then became a special education teacher and taught until into her mid 70's. Her commitment and dedication to supporting all children to learn and read was so inspiring. Her patience, compassion, and belief in everyone's ability to learn made her a wonderful teacher and mentor to other teachers. She also volunteered throughout her life for many nonprofit organizations including Planned Parenthood, League of Women Voters, Retired Teachers Association, HOA, and as a Stephens Minister, grief group facilitator, and deacon at her church.  
This quote from George Bernard Shaw is how my mom lived her life,  
"This is the true joy in life — being used for a purpose recognized by yourself as a mighty one… being a force of nature instead of a feverish selfish clod of ailments and grievances complaining that the world will not devote itself to making you happy. 
 I am of the opinion that my life belongs to the whole community and as long as I live it is my privilege to do for it whatever I can. I want to be thoroughly used up when I die, for the harder I work, the more I live. I rejoice in life for its own sake.  
Life is no brief candle to me. It is a sort of splendid torch which I have got hold of for the moment, and I want to make it burn as brightly as possible before handing it on to future generations." 
 8. Learn Something New Every Day – My mom cultivated a growth mindset and learned something new every day. She traveled, took classes, read extensively, listened to NPR and reflected on what she learned from difficult experiences. She regularly shared what she learned with me and we had wonderful enriching conversations. We started a book club 23 years ago and we read hundreds of books together. She loved learning and helped pay for higher education for all of her grandchildren. She earned many educational awards including Phi Beta Kappa at the University of North Caroline – Chapel Hill.  
When she first met my dad at a fraternity party he shared that he was a Phi Beta Kappa she did not believe him – this handsome party boy – but she soon found he was handsome and clever, and their love of learning bonded them as well as their bonding in the stacks of the library! Early on in her journey of dementia she brought out her Phi Beta Kappa plaque as a reminder that she was intelligent even though she found it more difficult to learn and understand things.  
I am so grateful for the deep love of learning that my mother inspired in our family. She would be so thrilled my daughter Zoey was just accepted into the Master of Social Work Program at SDSU – continuing the family tradition! 
9. Cultivate beauty – Beauty was particularly important to my mom. She grew roses and flowers, she decorated for every holiday, travelled to beautiful places and art museums, left a rose in a vase next to my bed every time I came home from college, and dressed beautifully. She loved where she lived on the coast and walked along the beach every day for over 30 years. She saw every opportunity to create beauty as an act of love and self-nurturing and we honored her love of flowers by inviting participants of her celebration of life to create bouquets and spread more beauty in the world. 
10. Find the blessings in every moment – After my mom nearly died of COVID in February of 2021 her dementia accelerated, and she was unable to communicate very much. As I watched her dementia debilitate her, every time I visited her felt like another small death. Grief came in waves and sometimes felt like a tsunami.  
I decided to look for blessings every time I went to visit regardless of how small. And what blessings I found! One day we were visiting my mom and she called me Kelley after not saying my name for over a year. I would not have believed it if my husband and daughter had not witnessed it. Another blessing we received was after my mom had been unresponsive for weeks, she called my sister sweetheart and me darling, her terms of endearment for us and then said my children.  
When she met her great granddaughter Ozzy for the first time two weeks before she died, she held her hand and then before we left she reached out and touched my face and said my sweet girl. Every time I cried with deep appreciation for these precious gifts of connection with my sweet mom. 
The day she died my husband, daughters, and I were able to sit with her and share all the things we were grateful for about her using the ABC's of gratitude. We went through the alphabet each sharing something we were grateful for starting with each letter. We cried, held her hand, and told her how much we loved her. Hours later she died.  What a blessing that precious time together was!
There is no doubt that my mother is infused in every part of our family's life. She is alive in our hearts and we feel profoundly grateful for her powerful impact on our lives and the ongoing inspiration of the lessons we learned from her. Her celebration of life was magical, empowering, and an act of self-nurturing for all! One of the musicians shared that the celebration inspired her to live the best version of her life!
May these lessons learned from my mother inspire you to live your best life and nurture peace in the world from the inside out!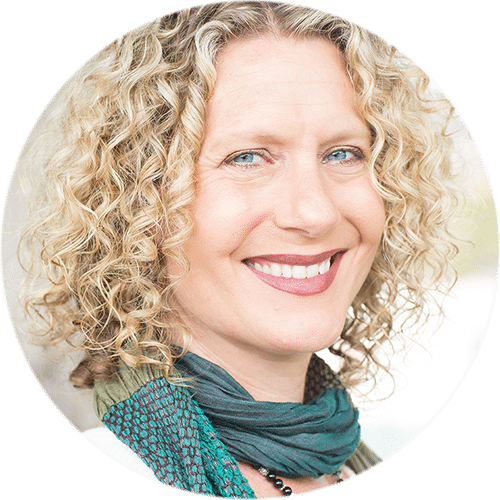 Sending you so much peace, love and gratitude,

KELLEY GRIMES, M.S.W.
Counselor, Author & Speaker