"The nurturing quality of self-compassion allows us to flourish, to appreciate the beauty and richness of life,  even in hard times."
~Kristin Neff
How do you nurture yourself? I love to ask my clients, colleagues and friends this question. Sometimes their answers flow effortlessly, but more often than not they pause, and then reply with some embarrassment that they have not done anything lately to nurture themselves.
This was true last weekend when I taught a workshop on self-nurturing for the Transformation Leadership Program for Leap to Success. I love teaching and coaching these inspiring women who are rebuilding their lives from domestic violence, homelessness and other major life challenges. Empowering them to become leaders in their own lives and in their communities is truly an honor and joy!
I am so grateful to have contributed my self-nurturing curriculum for this leadership program, for I believe that nurturing ourselves is essential for leadership development. We cannot give from an empty cup and so learning how to develop a self-nurturing practice is critical for sustainable leadership.
How often have you met passionate people who have stepped into leadership roles and poured everything into them only to end up exhausted and burned out? Rarely do these overwhelmed leaders have the impact they want to have and their legacy is short lived.
Yet when we hold unrealistic expectations that we should be able give endlessly without refueling in any leadership role including being a parent, it feeds the idea that there is something wrong with us and reinforces the belief that we are not good enough. From this place of shame it is very difficult to lead. When we add to our shame by being critical and judgmental of ourselves, we further inhibit our ability to be leaders in our lives.
So how do we become empowered leaders when we fear we are not enough?
The answer is self-compassion. Self-compassion is the antidote to shame and the path to empowered leadership.
Choosing to respond to ourselves with kindness, love and compassion transforms any challenging situation into an opportunity for healing and growth. Compassion opens our hearts and enriches our capacity for love, generosity and wisdom, all essential leadership skills. Responding to ourselves with self-compassion allows us to stretch and grow without having to be perfect in the process and to experiment with new ideas and initiatives. Knowing that we will be compassionate toward ourselves on our leadership journey, encourages us to trust ourselves and have more confidence in our decisions.
We can choose self-compassion over self-criticism as an act of leadership. Even if we don't catch our negative self-talk or self-judgements right away, we can intervene at any time and communicate with ourselves with more kindness and compassion. When we embrace the compassionate leader within, we have access to more awareness, insight and wisdom. We are naturally more present, less reactive, and model a kinder more inspiring way of being in the world.
We can begin this journey of self-compassion by bringing more and more mindfulness to how we speak to ourselves.
So today make a commitment to:
Bring awareness to how you speak to yourself when you make a mistake or are in a learning process.
Notice the message you are sending to yourself with your negative self-talk.
Ask yourself if that message is accurate?
If not, transform the message to something more encouraging like "I am doing the best I can" or "I made a mistake but I am not a mistake" or "I am grateful from what I have learned from this experience."
Acknowledge the difference this makes for your ability to lead and feel confident throughout the day.
Transforming our negative self-talk is a profoundly empowering step on this path of self-compassion and confident leadership.
After all, we will never have the courage to express our authentic truth, wisdom, and leadership if we are constantly criticizing and undermining ourselves. And if on the journey we fall short of our expectations or desired outcomes, we have the ability to begin again by being nurturing and compassionate to ourselves, rather than getting hung up on the challenge. Each act of self-compassion therefore nurtures our leadership development.
May you embrace the compassionate leader within as you nurture peace in the world from the inside out!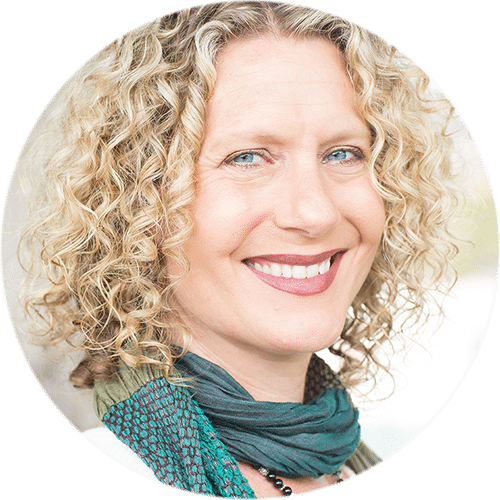 Sending you so much peace, love and gratitude,

Kelley Grimes, M.S.W.
Counselor, Author & Speaker
Sign up to receive daily reminders with our mobile app!