"I'm a big believer in living life as an extended working vacation."
~Victoria Moran
Returning to London after twenty-eight years has been so wonderful! This is the first international travel my husband and I have taken together except a lovely trip to Vancouver, Canada six years ago. We had planned a vacation to Europe after I finished my Master of Social Work degree twenty-four years ago but I became unexpectedly pregnant with our first child, which changed our plans dramatically. Then with all the chronic health challenges that our daughter faced, I was not comfortable traveling internationally until now. I am so deeply grateful for the opportunity to be back in one of my favorite countries!
Being on vacation in London has been deeply rejuvenating and nourishing. I have spent time connecting with my husband, writing, and exploring this amazing city. I had forgotten how much I love exploring, have spaciousness in my days, and having adventures. I am so deeply grateful for the lessons I learned and intend to integrate these insights into my daily self-nurturing practice when I return home.
Here are the lessons I learned in London:
Have more adventures and explore off the beaten track
We have had the most amazing adventures on this trip! Every day we walked for miles through this remarkable city learning history and seeing so much beauty. We did not rush but allowed the adventure to unfold naturally. Many days we did not have an agenda and allowed the adventure to guide us. I love walking because you have the opportunity to notice so many things you would miss in a car or bus. We also took a boat up and down the Thames.  Seeing the city from the water was extraordinary and I found all of these adventurous experiences beautiful, exhilarating, and so much fun!
I believe that adding more adventure into our daily lives will be very self-nurturing and will encourage open mindedness, new insights, and a fresh perspective on our daily lives. 
Go with the flow and allow in more grace and ease
Travelling without an agenda, schedule, or time constraints is a beautiful opportunity to go with the flow. So much of my life is scheduled when I am at home that I sometimes forget what flow feels like. Vacation is a wonderful opportunity to remind ourselves of how lovely it is to flow in our days rather than resisting or thinking things should go a certain way. Opening to flow makes life easier and allows more grace and ease to find their way into our experiences. Choosing to see challenges as opportunities to have a new experience and learn a new perspective allows us to stay in flow and spread more peace and harmony in the world.
Adding this perspective into our daily lives opens up the potential of infinite possibilities, improving our ability to self-nurture, spread kindness in the world, and decrease our constant efforting and striving. 
Do more of what you love every day!
On this vacation we choose to do what we loved every day and it was so rejuvenating, nurturing, and refreshing. We walked, read, explored, spent time in nature, rested, played games, connected with friends, embraced so much beauty and art, took photographs, saw plays, and I wrote every day.
After feeling so filled up doing what I love, I intend to consistently include more of these activities into my daily self-nurturing practice and notice how energized, refreshed, and joyful I feel as a result! 
Rest and let go of your "to do" list for a while
I love naps! I often tease and ask where the nap room is when I am out in the world and need to close my eyes for a few minutes. Although the lesson of needing to rest is not new for me, being on vacation has heightened my commitment to rest and take a day off from my to do list each week! 
As an entrepreneur, who also works for two non-profits, I find myself enthusiastically working every day of the week and so finding a day each week to liberate myself from my "to do" list will feel liberating. I plan to intentionally take one day off a week from my "to do's" and add adventure, rest, and more activities I love on that day, which is sure to be very self-nurturing!
Express your gratitude and embrace your new perspective
Taking a vacation is a wonderful way to gain a fresh perspective and acknowledge all you are grateful for! Being out of our daily routine can highlight the things we love about our lives and those things we want more of when we return. For me, I miss my dogs and daughters, as well as my home and garden, and want to invite in the wisdom of these lessons when I return.
Gratitude has been my life boat for so much of my life and I especially love the practice of writing down what I am grateful for and new insights I have gained on my vacations. My husband and I regularly write haikus on vacation to highlight what we are grateful for in that moment.  It is so nurturing to journal each morning about my experiences, what I am grateful for, and open to what this new day will bring.
I find that being away from home is a wonderful opportunity to recognize what you value about home and connect with a renewed appreciation for where you live and your life when you return.
Finding ways to express my gratitude and embrace a fresh perspective every day is deeply self-nurturing and this lesson reinforces the importance of gratitude in my daily practice!
I feel so blessed to be having such an amazing and nourishing experience in London and know I will return home feeling renewed and refreshed. I look forward to weaving these lessons learned in London into my daily self-nurturing practice and continue feeling the benefits of being on vacation.
I aspire to live Victoria Moran's quote, "I'm a big believer in living life as an extended working vacation." 
May you integrate these transformative lessons into your life as you nurture peace in the world from the inside out!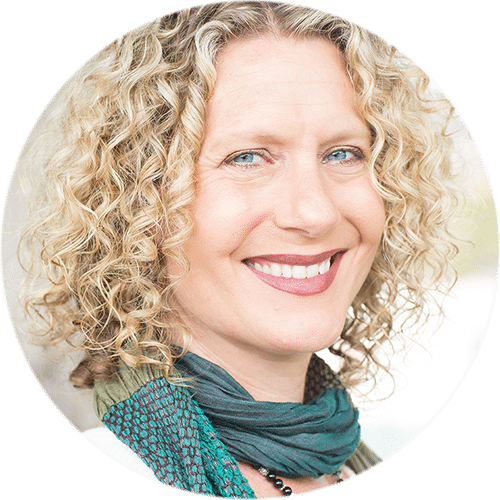 Sending you so much peace, love and gratitude,

Kelley Grimes, M.S.W.
Counselor, Author & Speaker
Sign up to receive daily reminders with our mobile app!