"Miracles happen everyday, change your perception of what a miracle is and you'll see them all around you." 
~Jon Bon Jovi     
I have just returned from a remarkable week of healing and transformation in Maui. The beginning of our vacation started with a bang – literally. At 2am the morning we were leaving, I heard a terrifying sound and minutes later received a call from my daughter that she had fallen asleep while driving home and hit a tree. When I arrived at the scene just up the street from our house, I found the car on the other side of the street in a neighbor's yard, having caused devastation to a grove of palm trees and ending up one inch from a concrete wall. In fact the car had actually hit eight to ten palm trees and a street sign and my daughter did not wake until the air bags deployed when the car stopped. She was traumatized and banged up, but was miraculously okay.
Seeing the devastation and the fact that her car travelled down a hill, crossed traffic, hit a tree limb at the corner of the concrete wall that redirected her down the sidewalk and side yard one inch from the wall with her car stopping before a large palm tree took my breath away. It was truly a miracle that she was alive and mostly unharmed. I moved right into crisis management mode, a strategy I am highly skilled at after supporting my daughter for many years when she had chronic health challenges. There was so much adrenaline pumping through my body that I could not figure out how to exchange information with the home owner who's side yard now looked like a hurricane had hit it.
And all this less than three hours before we were to leave for the airport for a family vacation to Hawaii. We took our daughter home, assessed that she was okay, made the insurance report, coordinated the tow truck, and went back to clear out the car. When we arrived the police were there to take a report since she knocked down a street sign. Everyone was so kind, compassionate, and grateful that our daughter was alive – the police, the neighbors who heard the noise and were first on the scene, and the owners of the trees that saved our daughter's life – everyone we interacted with that night. I recognized so many miracles in the midst of this profoundly stressful and challenging time even as my legs shook due to the trauma.
Remarkably more miracles continued to unfold including finding out that we had enough insurance coverage to pay for the trees to be replanted and new landscaping, and that the insurance company would coordinate the yard being cleared up while we were away. We also identified that we had gap insurance so that if the car was deemed totaled and we owed more than the insurance company assessed the car's value, we would not owe more money. It seemed a total miracle that in just a few hours we were able to clear out the car, find our daughter's computer and charger buried in the trunk, and arrange all the details around the accident before catching an Uber at 5am for the airport.
My daughter being alive would have been miracle enough, but the miracles continued to show up. We were blessed to all sit together during the long flight in the exit row so that my daughter could stretch out her injured knee and her sister could be next to her nurturing her throughout the flight. Another miracles was that we made it through security in time to catch our flight when the line was out the door of the airport when we arrived. My daughter slept in the Uber, in the airport, on the plane, and for the first 24 hours in Maui, which all seemed like a miracle as we knew sleep was what she most desperately needed to heal.
We started a list of miracles and became miracle hunters on the vacation. We recognized kindness as miracles, beauty as miracles, sunrises and sunsets as miracles. We embraced Albert Einstein's quote, "There are two ways to live: you can live as if nothing is a miracle; you can live as if everything is a miracle." We chose to live as if everything was a miracle and felt blessed and deeply grateful as a result. 
Near death experiences often bring a new found appreciation for life. For me, focusing on the miracles unfolding around me has allowed me to act from love rather than fear. The anxiety of what could have happened to her continues to live within me and I am working to integrate my profound gratitude that is she is alive with the recognition that indeed it is a miracle that she is not dead or terribly insured. 
She has almost died several times in her life since her birth and I have never taken her life for granted, but this feels different. There is a randomness to accidents that can be unsettling. When we went to check in with and thank the neighbor who was so kind and understanding to us about his side yard, he told us that his 16 year old daughter had been killed in a car accident and so he understood how difficult this was. We were blown away, deeply saddened for his loss, and totally inspired by his deep compassion and kindness to us.
As the Dalai Lama reminds us, "be unnecessarily kind as you never know what battle someone else is facing." This reminds me that the fact that we are all walking around on this planet with all the challenges we face is an absolute miracle. Our bodies in and of themselves are miracles. Our resilience is an absolute miracle. 
What miracle would you add to my list?
What might your life be like if you recognized all the miracles already present in your life? 
Please share the miracles you have witnessed in the comments below so that we can all become miracle hunters spreading love, gratitude and blessings in the world.
May you find peace and joy while hunting miracles and continue nurturing peace in the world from the inside out!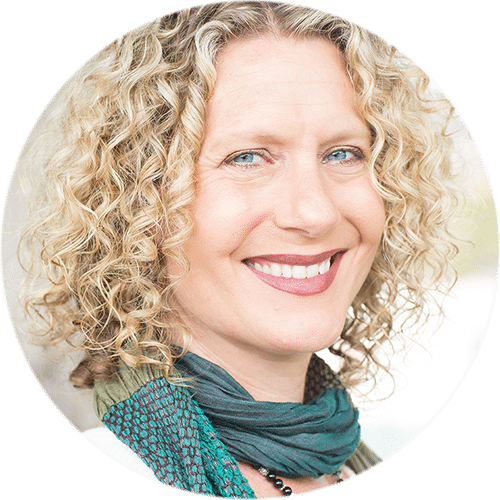 Sending you so much peace, love and gratitude,

Kelley Grimes, M.S.W.
Counselor, Author & Speaker
Sign up to receive daily reminders with our mobile app!