"The sooner we let go of holding on, the sooner we can hold on to the beauty of what's unfolding before us. Nothing was ever meant to stay the same forever." 
~ Julieanne O'Connor
I have so needed to be reminded of Juieanne's wisdom about letting go and allowing the beauty of what's unfolding before us. Not only is this an auspicious time of the New Year and a new decade but my family is about to embark on a new adventure with my daughter Zoey studying abroad for the semester.
Tomorrow my daughter and I are leaving for London so that she can attend Queen Mary University of London. When I originally planned our trip we were going to have a week in London before she needed to be at school. I was so excited to explore the city with her and have our own adventure together before started her own. Then about a month ago she found out that after we arrive in London Saturday morning her orientation with other University of California study abroad students will begin on Sunday and run through Tuesday. Then on Wednesday her Queen Mary orientation will begin. She will be available Thursday afternoon and I fly home on Saturday morning.
At first my disappointment was palpable. I kept thinking that if I had know that her orientation would take place that week then we would have planned to arrive the week before so we could have our adventure together. I knew that staying in London wishing I was with her would be challenging, so I decided to travel to Lancaster, England, where I had studied abroad my junior year. I have not been back in thirty years and so I thought that I would go and have my own adventure, exploring, hiking, and spending time writing my book. I booked a 165 year-old little house within walking distance of the city center and took one step toward allowing my adventure to unfold.
Unfortunately booking the house in Lancaster did not dissolve my sadness about the situation. I found myself still holding on to my expectations of how I thought the experience should unfold, which fed my disappointment. My grief and disappointment were not helping my daughter's stress level and she communicated how challenging the situation felt to her. That is when I realized that in holding onto to how I thought the situation was supposed to play out, I was missing the magic of what was actually unfolding in front of me. 
And there was so much magic to celebrate and experience! You see my daughter has spent over a year applying, planning, and making this experience a reality. She is stretching way out of her comfort zone to live and study in a city after virtually living in the forrest at the University of California Santa Cruz. She is going in the middle of the school year without knowing anyone, which in the past would have felt overwhelming to her. She is embodying so much confidence and growth! Stuck in my disappointment I was unable to see the beauty that was unfolding around and within my daughter.
And as I sat in deep gratitude and appreciation for recognizing the magic unfolding in front of me I realized that this was never meant to be our adventure in London, but rather my daughter's adventure of a lifetime!
This insight has liberated me and given me so much perspective about how beautifully her adventure is actually unfolding. In my holding on to how I thought things would play out, I did allow the adventure to unfold and in the process I gave away so much joy. My word for the year is joy and so I am committed to letting go of my expectations sooner and allowing the beauty of experiences to unfold with more ease and grace.
I am deeply grateful to recognize how I continue to get in my own way and block the beauty of the life's unfolding experiences. I am thrilled to know that I have the capacity to nurture myself through the ongoing changes and challenges of my life, which increases my trust in myself and life. Having my beloved daughter Zoey away for five months will be difficult and I am so thrilled for her and the amazing adventure she is about to embark upon. I am sure I will continue to learn many things about myself living in the tension of missing her and yet being so happy for her that she is living in London. I look forward to witnessing how this life lesson informs how I respond to change in the future.
May you allow adventures to unfold in your life as you nurture peace in the world from the inside out!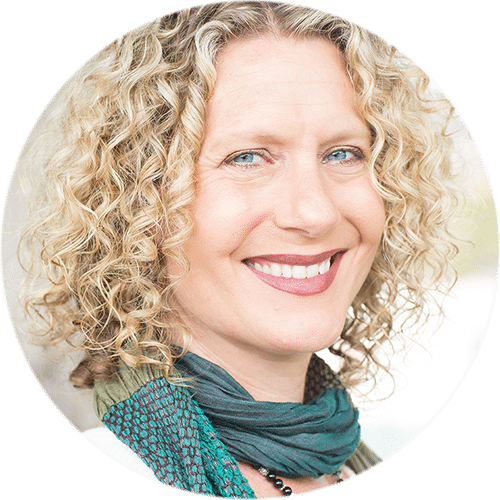 Sending you so much peace, love and gratitude,

Kelley Grimes, M.S.W.
Counselor, Author & Speaker
Sign up to receive daily reminders with our mobile app!