"We have more possibilities available in each moment than we realize."
~Thich Nhat Hanh
I spent last Saturday at a Day of Mindfulness at a beautiful retreat center close to my house. This Day of Renewal was designed as an opportunity to experience mindfulness in a variety of ways for the graduates of Leap to Success, the nonprofit I work for that empowers women overcoming domestic violence, homelessness, and other major life challenges.
I felt incredibly blessed to spend the day with these inspiring women who embody the wise words above of Thich Nhat Hanh. I believe that recognizing the possibilities available to us in the present moment is deeply empowering and self-nurturing and leads to healing and transformation.
Mindfulness, which is simply paying attention on purpose with curiosity and non-judgement, is a beautiful tool to connect with the infinite possibilities available to us in each moment. The practice of bringing our attention to the present moment enriches our experience of that moment and offers us an opportunity to connect with ourselves.
Cultivating the practice of pausing to connect with ourselves is essential to our ability to nurture ourselves by providing space to tune into our body, feelings, and needs.
"When we enter the present moment deeply, our regrets and sorrows disappear. We discover life with all its wonders." ~Thich Nhat Hanh
Throughout the day, there were many different opportunities to discover the wonder of the present moment through silent meditation, guided meditation, walking meditation, eating meditation, and even singing and creativity mediation that I led the women through. Each mindfulness practice offered us another opportunity to learn about ourselves and come home to the wholeness and beauty of who we are.
Spending the day in silence, connecting to ourselves but still in community was deeply nourishing and rejuvenating. It is rare for us to prioritize a day to simply pay attention to ourselves and not focus our attention on communicating or attending to other people's needs. At the end of the day we shared about our experience and many women were surprised by their ability to create peace, calm, serenity and stillness throughout the day through these practices.
Although it may be difficult to set aside an entire day to connect with yourself like we did in the Day of Renewal, finding ways to incorporate mindfulness in your daily life can be life changing.
Here is my favorite mindfulness technique that I teach – the arrival technique. This is a simple, yet powerful tool to connect to the present moment and tune into yourself through your breath, your body, and your thoughts. As with all mindfulness techniques, I invite you to bring a spirit of curiosity and non-judgment to the experience.
To begin the arrival technique, sit comfortably in a chair with your feet on the ground. Then close your eyes and bring your awareness to how it feels to be sitting in the chair. Feel your feet on the ground. Notice how your legs feel up against the chair and where your hands are resting.
Then take three deep breaths in and out. Notice how it feels to fill up your lungs and how it feels to exhale.
Next check in with your body without judging or criticizing. Do a scan of your body and identify any areas you may be feeling tension or tightness, pain or discomfort, or experiencing no sensation at all.
Then bring your awareness back to breath for three cycles of breath. Reminding yourself that your breath is always your anchor to the present moment.
Next bring your awareness to your thoughts. Notice what you are thinking about without attaching yourself to the thoughts. Just observe them with a non-judgmental and curious attitude.
Now take three more deep breaths in and out. Place your hands on your heart and acknowledge something you are grateful for about yourself. Breath in and out a few more times by saying "I breathe into this moment" on an in breath and when you breathe out, "I have arrived."
Then allow your eyes to float open.
I love to use this mindfulness technique throughout the day as part of my own self-nurturing practice. I also lead my clients through the arrival technique at the beginning of our counseling sessions. Not only do they report feeling more present and connected with themselves, but they also feel more empowered by the infinite possibilities available to them in the present moment.
"Each moment is a chance for us to make peace with the world. A chance to make peace possible for the world, a chance to make happiness possible for the world." ~Thich Nhat Hanh
I am so inspired by our ability to cultivate more peace and joy in the world through mindfulness. I hope you will explore more ways to integrate mindfulness into your self-nurturing practice. I would love to hear about your experiences using the arriving technique or other mindfulness techniques. Please share your comments below to inspire and encourage others.
May you embrace opportunities for mindfulness each day to create more peace in your life as you nurture peace in the world from the inside out!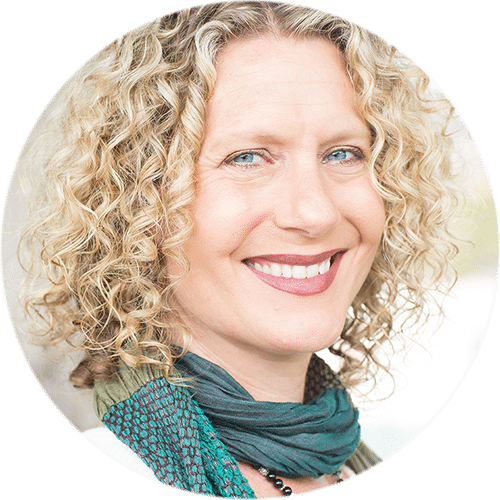 Sending you so much peace, love and gratitude,

Kelley Grimes, M.S.W.
Counselor, Author & Speaker
Sign up to receive daily reminders with our mobile app!