"Self-care is never a selfish act—it is simply good stewardship of the only gift I have, the gift I was put on earth to offer to others." 
~Parker Palmer
Recently I was honored to provide a self-nurturing workshop to the San Diego Domestic Violence Council called, "How Nurturing Yourself Can Help Transform the World." After working in the domestic violence field for over thirty years and being part of the Council through my work at Leap to Success, I was deeply grateful to share what I have learned about self-nurturing with this amazing community. In addition to my training, we were blessed to have graduates of Leap to Success share their inspiring stories of overcoming domestic violence and how self-nurturing supported their process of healing and transformation. The graduates pointed out how grateful they were to the members of the Council for the important work they do to support those impacted by domestic violence and that they deserve to pause and nurture themselves.
And indeed it has always been important for people to nurture themselves as they engage in the important work of supporting others, but it is now more important than ever as we navigate this pandemic and the stress, uncertainty, and ongoing changes that continue to unfold. In truth anyone who provides any type of essential service in these time of pandemic would benefit by learning how to nurture themselves so that they can transform the world. We must recognize as Parker Palmer wrote, "Self-care is never a selfish act—it is simply good stewardship of the only gift I have, the gift I was put on earth to offer to others."
We all need each other more than ever today to help heal and transform our communities and nation.  Imagine if nurturing yourself was the path to do just that! I know that the more filled up we are the more compassionate, kind, loving, generous, grounded, and supportive we are able to be. The more we nurture ourselves, the more we understand our own value and worth and operate from that perspective not needing to drag someone down to feel better about ourselves. 
When I worked as a counselor in a transitional housing program a few decades ago I wish I had understood how important self-nurturing was for women in the process of healing their trauma and the impact of abuse on their self-worth and belief in themselves. I knew it was essential for survivors to increase their self-worth as they rebuilt their lives free of abuse, but it was often difficult to define the objectives to do so for each person as we worked on this goal. I only wish I had only known then what I know today!
What I found through my own experience is that the more I nurtured myself, the more I valued and loved myself. And the more I valued and loved myself, the more I prioritized time to nurture myself. This beautiful self-sustaining cycle was the answer I had been looking for to support myself and my clients. 
I thought back to all those clients I had served over the years and wished I had known this profound truth then so I could have shared it with them. I am so grateful to have the opportunity to teach others about the healing power of self-nurturing through this blog, in individual and couple counseling, in workshops, on Leap to Success's weekly webinar series Self-Care in Stressful Times and in my upcoming book, The Art of Self-Nurturing A Field Guide to Living With More Peace, Joy, and Meaning!
I am so happy to share some ideas about how you can nurture yourself so that you can give from a full cup. Whether you are a first responder, an essential worker, or parent teaching and working from home, I know leaning to nurture yourself will positively impact your ability to serve and give from the overflow in your saucer rather than the last drops in your cup.
In these unprecedented times, it is more important than ever to take care of ourselves so that our giving can be sustainable. 
There will be more challenges for us to face individually and as a community in the months to come so committing to nurturing yourself could be the key to transforming the world. We have an opportunity to be a beacon of light in the darkness of these times and model what it looks like to nurture and care for ourselves.
If you find that you often prioritize everything else in your life but yourself, nurturing yourself may at first be challenging. You may need to give yourself permission to release any feelings of selfishness or guilt you may have and instead recognize how important this practice is. When you recognize how important it is to recharge your battery in an ongoing way, not just when it is totally depleted, you will more easily be able to commit to cultivating your self-nurturing practice. Understanding that nurturing yourself can help transform the world elevates the importance of this practice and inspires you to take ongoing action. 
So in this moment, what would be the most nurturing thing you could do for yourself?
Once you have your answer give yourself permission to go do it and notice the positive impact it has. As Jean Shinoda Bolen reminds us, "When you recover or discover something that nourishes your soul and brings joy, care enough about yourself to make room for it in your life." Please care enough about yourself to prioritize nurturing yourself because the world needs you!
May you nurture yourself so that you can nurture peace in the world from the inside out!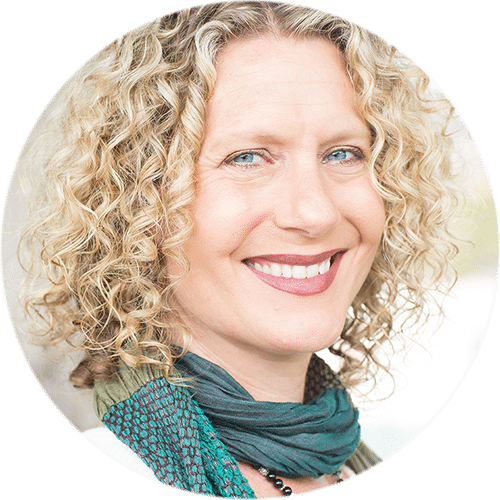 Sending you so much peace, love and gratitude,

Kelley Grimes, M.S.W.
Counselor, Author & Speaker
Sign up to receive daily reminders with our mobile app!