"And I said to my body, softly, I want to be your friend. It took a long breath and replied, I have been waiting all my life for this."  
~Nayyirah Waheed 
At a Women's Retreat in the mountains near Big Bear earlier this month, my daughter Fiona and I taught a workshop called "Learning to Listen to and Love Your Body." We invited any participant who resonated with the quote above to join us for an interactive and experiential workshop to learn techniques to begin listening to and loving their bodies. During the workshop we explored the consequences of neglecting our bodies, took participants through a practice of connecting with their bodies through a guided meditation and gentle chair yoga, and taught self-nurturing practices to listen to, express gratitude for, and love their precious bodies.  
It was such a joy to be with twenty-five women committed to transforming their relationships with their bodies and to have the opportunity to co-facilitate the workshop with one of the most instrumental teachers in my life, my beloved daughter. After overcoming a lifetime of health challenges, Fiona is an inspiring example of vibrant health and a profound commitment to listening to and loving her body. Fiona brought two of her yogi friends to the retreat and all three taught yoga throughout the weekend. 
Practicing yoga has been a powerful way for me to learn to listen to my body. Committing to showing up for an hour on my mat has increased my awareness of my body, its flexibility, strength and balance. Practicing yoga has allowed me to explore how I respond to life's challenges through my body's expansion and contraction both on and off the mat. After years of practice, I notice when I start to contract and shut down and when I stay open and expand with an open heart and open mind to an experience. Listening to my body in this way allows me to make intentional choices rather react in fear. I am so deeply grateful for these lessons and the others I receive each and every day when I listen to my body. 
I have found that tuning in with compassionate interest to my body increases my self-awareness and allows me to make loving and nurturing choices about food, rest, exercise, activities, supplements, and boundaries. I have learned that my exhaustion is usually a red flag that my mind, body and spirit require more attention and care. When I listen to and choose to loving nurture my body, I am reinforcing its value and worth to me, which reinforces my own value and worth. Our bodies have so much wisdom if only we will learn the value of paying attention and really listening. 
We asked the women to share what their bodies had taught them and this is the beautiful wisdom and insight that was shared: 
You taught me to appreciate the ability to breathe, move and experience joy!

 

You taught me to listen and trust.

 

You taught me to take better care of you/me.

 

You taught me to slow down. Thank you!

 
You taught me to slow down but keep moving and notice balance.

 

You taught me I don't have to be perfect and I don't have to do everything.

 

You taught me to keep listening carefully and to act upon what you are saying.

 

You taught me we're in this together.

 
You taught me that listening is powerful. I am enough and be empowered.

 

You taught me to listen to my body.

 

You taught me wisdom, truth

,

and beauty.

 

You taught me that I have the power to heal myself through nourishing food.

 
You taught me that sharing in a loving group

actually diminished

my physical pain.

 

You taught me that I am strong

er

than I think and resilient.

 

You taught me what pain is.

 

You taught me how to persevere and move through the pain.

 
You taught me to be grateful for my health and no longer deal with chronic pain.

 

You taught me I need to ask for help sometimes. 

 

You taught me to put my gratitude for you into practice.

 
What has your body taught you? 
How can you begin listening more carefully to the wisdom your body has to share? 
How can you include your body in your daily self-nurturing practice? 
To close the workshop, I invited everyone to write a note of gratitude to their bodies. Coming from gratitude allows us to be compassionate and focus on what we appreciate about our precious bodies rather than judging and criticizing. We have an opportunity to deeply appreciate our amazing bodies and marvel at the wonder they are as we learn to listen to and love our bodies.  
It was such a joy and surprise to find that my daughter and I both wrote the same thing, "I am grateful for how strong and resilient you are – my beautiful body!" Pause for a moment and identify what you are grateful for about your body. The more we come from gratitude, the easier it is to listen to and love our bodies. As Alice Domar reminds us, "With a daily ritual of self-care, an inner worthiness begins to blossom. Once it does you will find the courage to act in ways that are self-expressive and self-protective. You will start caring for each part of yourself with a fierce and tender concern." 
May you embrace the opportunities to listen to and love your one precious body, and may you nurture peace in the world from the inside out!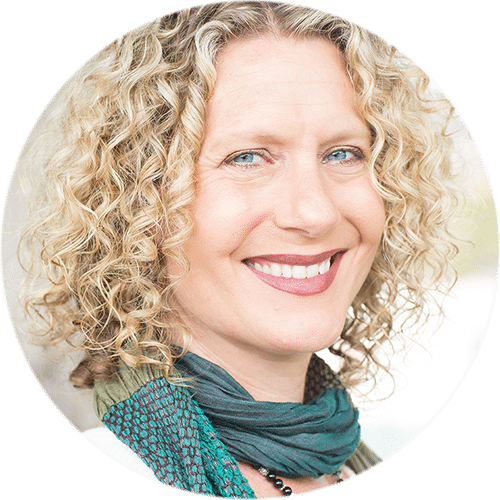 Sending you so much peace, love and gratitude,

Kelley Grimes, M.S.W.
Counselor, Author & Speaker
Sign up to receive daily reminders with our mobile app!