"We live in a wonderful world that is full of beauty, charm and adventure.  There is no end to the adventures that we can have if only we seek them with our eyes open."
~ Jawaharlal Nehru
I was reminded recently of how self-nurturing an adventure can be! As I shared in "Love is Calling" last week, my family had many adventures on our trips to Maui and have been intentionally seeking out adventure now that we are home. What I love about adventure is that it takes us out of our normal routine and adds excitement and fun to our lives. Adventure also opens us up to new possibilities, inspiration, growth, and stretching outside our comfort zone.
Stretching outside our comfort zone can be both anxiety inducing and exciting but is critical for our growth!
When we first start to nurture ourselves, it may feel like an adventure. After so many years of caring for everyone else in lives but ourselves, focusing on ourselves can feel strange and even risky. Trying something new without knowing what the impact will be can bring up resistance and fear. It is normal to experience some anxiety or excitement as we embark on this new path.
But risk taking and adventures are required if we want to grow and nurture our potential. When we choose to embrace opportunities that arise with an open heart and mind, we undermine our resistance to change and fear cannot take hold. Incorporating a spirit of adventure in our self-nurturing practice encourages us to see the infinite possibilities to live with more love, authentically, joy, energy, creativity, connection, truth, and beauty!
As Eleanor Roosevelt reminded us, "The purpose of life is to live it, to taste experience to the utmost, to reach out eagerly and without fear for newer and richer experience."
In the spirit of nurturing our adventurous spirits, my husband and I have been decluttering our lives to make more room for spontaneity, adventure, and fun. We have decided to change the side of the bed we sleep on once again to get out of our normal routines. And since our vacation we have chosen to wake early a number of times in order to watch the sun rise. I have found that finding ways to connect to the awe and wonder of the natural world inspires a sense of adventure, which we got a big dose of the other night watching the lunar eclipse!
Nurturing our adventurous spirit is empowering and liberating and supports us in cultivating more peace, joy and meaning in our lives!
Here are a few ideas for inviting more adventure into your life:
Try an activity you have not tried before
Be bold and do something that scares you
Begin a conversation with a stranger and see what you learn
Break your routine for one day
Say yes to something you would usually say no to
Choose curiosity over judgment
Be spontaneous and do something unplanned
Explore a new area of your town or city
Take a leap and express yourself in a new way
Be creative
Speak your truth
Hike on a new path
Stretch out of your comfort zone
Learn something new
Try a new food
Look for hidden treasures on a walk
Ask someone for directions to their favorite spot and check it out
Take a new path to a familiar place
After reading those opportunities for adventure reflect on the following questions:
What is one new activity you will engage in to nurture your adventurous spirit?
How will it stretch you out of your comfort zone and inspire you?
How could you include adventure in your self-nurturing practice?
I encourage you to invite more adventure into your life and see how self-nurturing it can be! Instead of fearing change, let's welcome it in and celebrate transforming our routines into beautiful nurturing ways of living!
As Helen Keller reminded us, "Life is either a daring adventure or nothing."
May you nurture your adventurous spirit as you nurture peace in the world from the inside out!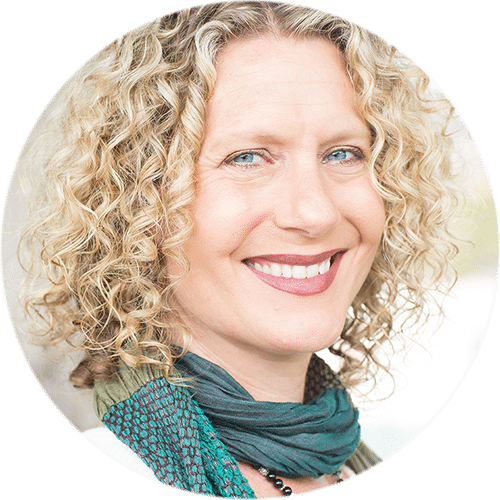 Sending you so much peace, love and gratitude,

Kelley Grimes, M.S.W.
Counselor, Author & Speaker
Sign up to receive daily reminders with our mobile app!