"There is nothing in a caterpillar that tells you it's going to be a butterfly."
~Buckminster Fuller
Over the last few weeks, I have been exploring nurturing practices to deal with crisis and grief in my blogs as a result of my step dad's hospitalization and subsequent death. With all of the opportunities to manage crises, support my mom in her grieving process, and process my own feelings of loss and grief, I have put my self-nurturing practices to the test. And although I am still recovering, I am deeply grateful I have survived.
Surviving is indeed a blessing especially in the face of death, but even with this profound gratitude I am aware that it is not enough to simply survive. My exhaustion and overwhelm call to me to rejuvenate and refill in order to thrive. The most powerful way I have learned to transform my experience of surviving to thriving is by cultivating joy.
Now cultivating joy in times of loss and sorrow can be challenging because it may feel like a betrayal of our grief. It takes courage to cultivate joy in the face of tremendous sorrow and requires a large helping of self-compassion as well. As Kristin Neff reminds us, "In many ways self-compassion is like magic, because it has the power to transform suffering into joy."
Here are my top ten ways to cultivate joy in order to create a joy reserve:
Embrace self-compassion – when we respond to challenges in our lives by being kind and compassionate to ourselves, we lighten our sadness and disappointment and make more space for joy.
Connect with nature – for most people being in nature is deeply rejuvenating and refreshing and invokes peace and joy rapidly.
Smile and laugh – smiling and laughing reduces stress, improves health and wellbeing, generates positive feelings, strengthens our immune response, lowers heart rates and is contagious – all supporting feeling joy.
Play, be creative, and have fun – playing games, being creative, and having fun are all ways to connect with others, be in the present moment, express ourselves, and cultivate joy.
Go somewhere you have never been before – being curious and exploring new places opens us to awe, wonder, and joy.
Go some place that makes you happy – spending time in a place that brings you joy like the beach, amusement park, or your favorite room in your home will nurture you and fill your joy bucket.
Hug someone you love – hugging those we love changes our brain chemistry and is an embodiment of joy.
Create a gratitude list of the blessings in your life – counting our blessings always fills us with joy and reminds us of all that has the power to fill us with joy every day in our life.
Appreciate beauty around you – recognizing and appreciating beauty around us fuels our joy and is an on-going source of joy.
Eat desert first – whether literally or metaphorically live life to the fullest and embrace joy at every moment!
For as Shauna Niequist reminds us, "When life is sweet, say thank you and celebrate. When life is bitter, say thank you and grow." Cultivating joy nurtures our resilience to cope with life challenges, grow, and thrive, while reminding us to choose joy each and every day!
May you embrace the transformational power of cultivating joy and nurture peace in the world from the inside out.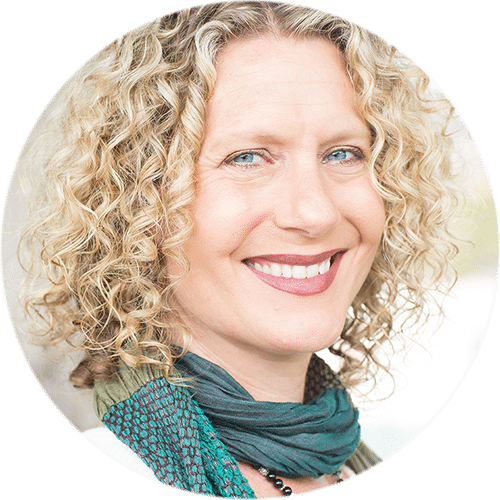 Sending you so much peace, love and gratitude,

Kelley Grimes, M.S.W.
Counselor, Author & Speaker
Sign up to receive daily reminders with our mobile app!