"You more than anybody in the entire universe, 
deserves your love and affection." 
~The Buddha
Over the years, the most common reason I have heard from people about why they find it difficult to nurture themselves is guilt. For almost a decade I have been teaching a workshop called "How to Nurture Yourself Without Feeling Guilty and Selfish" and people continue to attend. So why is this experience of feeling guilty about taking care of ourselves so common for women? And why when we are reminded more and more about how important it is for us to take care for ourselves do we continue to feel guilty about doing so?
I did some digging about guilt recently when preparing for the Self Care In Stressful Times webinar series I cohost for Leap to Success. We were exploring letting go of self care guilt for an episode and I wanted to define guilt. The definition I found said that we feel guilt as a result of doing or saying something that we know we should not have. Guilt can be helpful response if we need to make something right and it can help us see where we went wrong.
So if we feel guilty about nurturing ourselves then we must hold a belief that other people are more important than we are and/or that we do not deserve the same love and care that others do from us. 
If you struggle feeling guilty about prioritizing time for yourself you may be saying, "Ouch!" right now. Recognizing that our beliefs may be setting us up to care for everyone in our lives except ourselves can be difficult to hear and yet these beliefs are what motivates our over giving. We may respond to our guilt by placing more unrealistic expectations on ourselves. When we cannot meet these superwoman standards we believe it is evidence that we are not good enough. If we just gave more and spent all our time caring for others then we might not feel so inadequate. When we embrace this thinking it is easy to see how we end up valuing everyone's needs over our own.
But what if we chose a different path? What if we recognized how unsustainable that way of giving is and instead transformed our guilt into empowerment? Then we would be able to embrace the Buddha's message "you more than anybody in the entire universe deserve your love and affection," and we could then begin including ourselves in our decision making process. We could choose to nurture others and nurture ourselves. We could choose to consistently fill our cup so that we give from the overflow rather than the last drops.
And the beautiful thing about self-nurturing is that the more you nurture yourself, the more you value and love yourself. The more you value and love yourself, the easier it is to prioritize nurturing yourself creating a wonderfully self-sustaining process.  
So how can you transform the guilt and feel more empowered?
Become aware of when you are feeling guilty about nurturing yourself.
Look at the belief about yourself highlighted by the guilt.
Ask yourself is that belief about yourself true?
If not, replace it with the affirmation "I am worthy."
Ask yourself what is one way I could nurture myself in this moment?
Give yourself permission to nurture yourself.
Acknowledge your act of love and compassion.
There is no more important time for us to transform guilt about nurturing ourselves into new empowered choices than during a pandemic. In these unprecedented times of stress and anxiety let go of old beliefs that have never served you and decide to believe that you deserve your own love and affection. Only you can give yourself permission to love and nurture yourself.
As Roy T. Bennett reminds us, "Accept yourself, love yourself, and keep moving forward. If you want to fly, you have to give up what weighs you down."
May you transform your guilt about nurturing yourself into empowered choices as you nurture peace in the world from the inside out!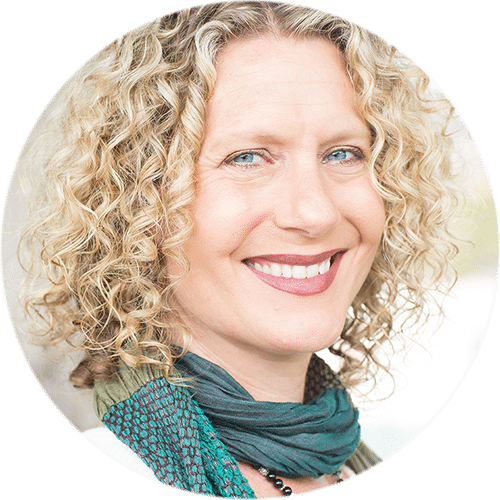 Sending you so much peace, love and gratitude,

Kelley Grimes, M.S.W.
Counselor, Author & Speaker
Sign up to receive daily reminders with our mobile app!