"Worthiness doesn't have prerequisites." ~Brene Brown
In exploring what inhibits our ability to be compassionate and forgiving to ourselves we find perfectionism. Our need to be perfect fuels our very high expectations of ourselves and when we are unable to meet these expectations we perceive it as evidence of our inadequacy. Since these unrealistic expectations can never be truly met, we inevitably end up feeling overwhelmed, exhausted, and filled with an unsettling sense that there is something wrong with us.
Having unrealistic expectations of ourselves fuels a feeling that we never quite measure up, which reinforces our belief that we are not not good enough. This sense of unworthiness then feeds our inner critic who then judges and shames us, which contributes to the cycle of perfectionism in the hope of avoiding the painful experience of shame.
I became alarmingly aware of my own problem with perfectionism years ago when I saw how the message I was sending myself to be perfect was being unconsciously sent to my children. My daughters would say mom you expect so much from us.
Wow that stopped me!
I had spent so much time and energy being a mindful and nurturing parent, only to find that the unrealistic expectations I had for myself were still negatively impacting my girls. After a process of forgiving myself for modeling this unhealthy practice for my daughters, I began to explore the beliefs that were feeding my need to be perfect.
When I was able to identify that those beliefs no longer served me, I began releasing them and replacing them with more affirming and empowering beliefs that supported me in being my authentic self. In this transformative process, I often repeated the affirmation – I am doing the best I can.
I also found that disclosing my mistakes to other trusted people was a very liberating practice. It allowed me to air out any shame I held about not being perfect and reinforced new healthy expectations for myself. I also intentionally modeled sharing my mistakes with my daughters and talking about what I had learned from the experiences and how I could make different choices in the future.
In the process of transforming my perfectionism, I admitted my mistakes more and more quickly and established ways of repairing relationships with my girls, my husband, and friends.
And although I still strive for excellence, I honor that I am growing, changing, and always becoming more and more of who I am as I embrace my courage to be imperfect.
Another empowering mantra – I have the courage to be imperfect – was inspired by a Ted Talk I listened to by Brene Brown. After researching shame for years, she found that people who were shame resilient lived wholeheartedly and had the courage to be imperfect.
In her amazing book, The Gifts of Imperfection, Brown writes, "Authenticity is the daily practice of letting go of who we think we are supposed to be and embracing who we are." She reminds us that to live authentically we have to show up and be real.
For me having the courage to be imperfect allows me to show up more authentically, be vulnerable, speak my truth, and trust that I am exactly where I need to be. Transforming perfectionism is a liberating experience and creates more and more space in my life for curiosity, compassion, gratitude, and growth.
Here are some questions to support you in the process of transforming perfectionism:
How would having the courage to be imperfect change your life?
What unrealistic expectation of yourself could you let go of today?
What affirmation or mantra would support you in this healing process?
As Anna Quindlen reminds us, "The thing that is really hard, and really amazing, is giving up on being perfect and beginning the work of becoming yourself."
May you transform perfectionism and embrace your authentic self as you nurture peace in the world from the inside out!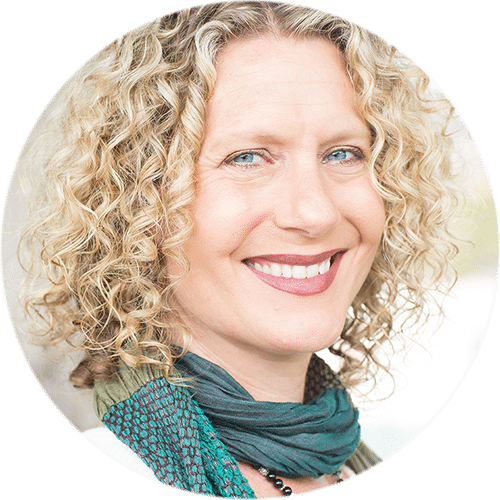 Sending you so much peace, love and gratitude,

Kelley Grimes, M.S.W.
Counselor, Author & Speaker
Sign up to receive daily reminders with our mobile app!