"When you recover or discover something that nourishes your soul and brings joy, care enough about yourself to make room for it in your life." 
~Jean Shinoda Bolen
I love this quote from Jean Shinoda Bolen and share it often when I am speaking about self-nurturing. It is a beautiful and empowering call to action to nurture ourselves as it encourages us to honor what brings us joy and to make space for it in our lives. She highlights the need to care enough about yourself to make room in your life for joy. Indeed that is usually the snag – thinking that we must care for everyone else first and then ourselves. 
One of the problems with that belief is that we often run out of time and space in our lives for what nourishes us and brings us joy. Our exhaustion and over giving leads to our habit of self-neglect and is completely unsustainable.
Transforming our self-sacrificing mindset to one that includes our needs and feelings in addition to those we love is the empowering message of self-nurturing. It is not an all or nothing equation. We can nurture ourselves and nurture others in our lives – giving from the overflow in our saucers rather than the last drops at the bottom of our cups.
So how can we refill our cups so we can live into this beautiful possibility?  By cultivating joy!
Joy is a wonderful portal into nurturing ourselves as it rejuvenates and uplifts us. Cultivating joy is an integral part of any self-nurturing practice and infuses it with energy and love. Discovering what brings us joy can sometimes be elusive, particularly when we are overwhelmed and exhausted with all our responsibilities in our very full and stressful lives. So be gentle with yourself on the journey of inviting more joy into your life.
Here are five easy ways to get you started:
1. Gratitude
Gratitude is a fabulous way to recharge your life and connect you with what brings you joy! There are endless ways to invite gratitude into your life including 1. beginning and ending your day with 3 gratitudes, 2. sharing what you are grateful for with family and friends at meals and gatherings, 3. taking gratitude walks to appreciate all the beauty around you, 4. reframing challenges into lessons you are learning and identifying your gratitude for your growth, and 5. acknowledging something you are grateful for about yourself every day.
2. How do you practice gratitude?
Fun
Fun is an elixir for overwhelm and exhaustion and is the embodiment of joy! I am blessed to be married to a man who is passionate about fun and makes his living creating board games. We start our days off with coffee, breakfast, and a game before leaving the house and integrate games into our day. Games are just one way to have fun and as with gratitude, the list is truly endless. In addition to games, I love to laugh, play with my pets, dance with wild abandon, have deep and meaningful conversations, listen to TedTalks, attend live music and more. 
3. What activities delight you and invite fun into your life?
Nature
In talking to people about what they find nurturing, nature is always on their lists. There is something about being in nature that connects us to feelings of awe and wonder and to the present moment in a unique and powerful way. I often feel a sense of childlike wonder when I am out exploring nature that brings me great joy and is deeply nurturing. Feeling connected to the trees, plants and birds and witnessing the profound beauty of the Earth reminds us of our interconnectedness and sense of belonging to something greater than ourselves. Whether you live in the city or in the countryside, you can connect intentionally to nature each and every day by acknowledging the beauty all around you and knowing you are part of it!
What experiences in nature have connected you with joy?
4. Creativity
Allowing time and space in your life to express your creativity is powerfully nurturing and a deeply joyful act. In the process of nurturing yourself, you will find undiscovered aspects of yourself that are yearning to be expressed. Creativity can be expressed in endless ways including drawing, coloring, painting, dancing, singing, writing, problem solving, cooking, and even viewing a challenge from a new perspective. There are no limits to our creativity except our those we place on ourselves. So invite in more creativity today to infuse your life with more joy!
How will you express your creativity?
5. Connection
Giving and receiving love nurtures connection and allows us to tap into a deep sense of joy. Prioritizing time with friends and family creates intentional time and space to nourish your soul and joyful experiences. There are endless ways to nurture joy through connection like joining a club, inviting friends over for a game night, going on a walk with a friend, taking a class, volunteering, writing a thank you note or inviting a loved one to join you in any of the other ways you cultivate joy. Staying connected improves your health and wellbeing and offers you shared experiences of joy!
How will you nurture joy through connection?
Remember these ideas are shared in the spirit of self-nurturing and are not intended to be another "to do" on your list. There is no expectation that you try everything but rather choose one thing to invite more joy in your life and take some inspired action! Over time you can try more ideas to cultivate joy reflecting on the positive impact on your life.
May you feel empowered to cultivate more joy in your life as you nurture peace in the world from the inside out!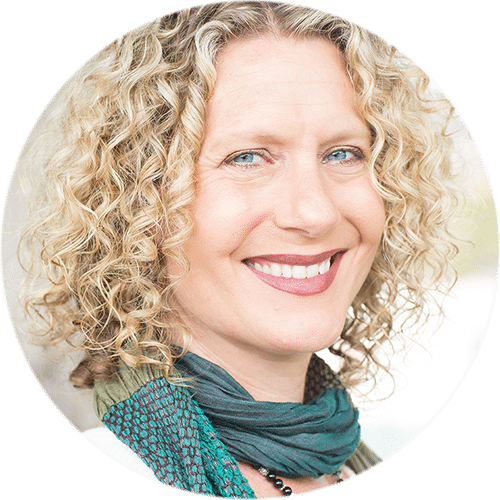 Sending you so much peace, love and gratitude,

Kelley Grimes, M.S.W.
Counselor, Author & Speaker
Sign up to receive daily reminders with our mobile app!