"Peace begins when expectation ends." ~Sri Chinmoy
At our "Self-Nurturing Through the Holidays" workshop on Saturday, my daughter Fiona and I started by asking each participant what they found stressful about the holidays. A common answer from the three generations of participants present was expectations. Participants explained that unrealistic expectations of themselves and others during the holiday season leads them to feeling stressed, overwhelmed, and not being able to truly enjoy the holidays. There was a desire communicated to learn to go with the flow this holiday season as a way of nurturing more peace, love, and gratitude. 
This insight from the group was empowering as it offered a new way to enter this holiday season with an intention of being fully present. Imagine bringing presence as your gift to all this holiday season!
So what gets in the way of us being fully present?
One challenge is our overcommitted schedules. During the busy holiday season we often become over scheduled with all our regular responsibilities and the added holiday festivities. All of this activity leaves many of us feeling tired, overwhelmed, and exhausted. It is difficult to be fully present when we are stretched so thin.
Another challenge shared in the workshop is the desire to create the most beautiful holiday experience for others leaving little time to be present in the process. The unrealistic expectations we hold around generously giving of ourselves sometimes leaves out the greatest gift we have to offer – our presence. 
Grief and loss can also arise during the holidays, as loved ones may be far away or have died. In addition there may be unresolved conflict in our families that erupts during the holidays, creating more stress and difficulty in feeling fully present.
What gets in your way of being fully present? 
Take a moment to identify what could be challenging for you this holiday season. Recognizing what is challenging allows us to make nurturing choices throughout the process, and is itself a powerful act of being present with ourselves.
How can we enjoy this joyful time of year and remain balanced, grounded and present?
I believe the solution lies in finding opportunities to nurture ourselves in small and simple ways and creating the space to connect with ourselves in order to be present with ourselves and others.
This holiday season give yourself permission to be present by inviting in the following:
Schedule time for a sacred pause in your day. Allow yourself time to reconnect with you, reflect on your day, and ask yourself what would be the most self-nurturing thing you could do in this moment. Even ten minutes of intentional time for yourself will provide balance, grounding, and presence to your day.
Connect with your body by practicing yoga, walking, exercising, and/or getting a massage and listen to what wisdom it has to share with you. If you are holding stress in your body, acknowledge it and then make a self-nurturing choice to attend to it.
Choose not to overbook your schedule. Allow for time between commitments, as well as unscheduled time to enjoy the moment, instead of being a prisoner to your "to do" list or your fear of missing out. Make conscious choices and you will feel more empowered and present in the activities you say yes to.
Give yourself permission to say yes to what brings you joy and no to what does not. You do not have to attend every party or gathering or say yes to every invitation or request if it overwhelms you. If your priority is being fully present for each experience, then let that guide your decision making process. Saying yes to what brings you joy will naturally support you in being present.
Reclaim the value of rest and non-doing this holiday season by taking time to watch the clouds, the sun rise or set, listen to uplifting music, call a friend to share your day, meditate, be creative, or simply follow your breath moving in and out. All of these activities nurture your ability to be present and provides the opportunity to check back in with yourself throughout the day.
Spend time each day pausing to acknowledge all you are grateful for and the blessings in your life. We know gratitude brings us into the present moment and focuses our minds and hearts on what is going well in our lives. Be sure to identify things you are grateful for about yourself as a reminder for yourself that you are bringing those gifts into each interaction you have this holiday season.
When we intentionally pause and refresh during the holidays, we find it much easier to connect to the joy of the season and be fully present, nurturing more peace, love and gratitude in the world.
May you bring your presence as your gift this holiday season and may you nurture peace in the world from the inside out!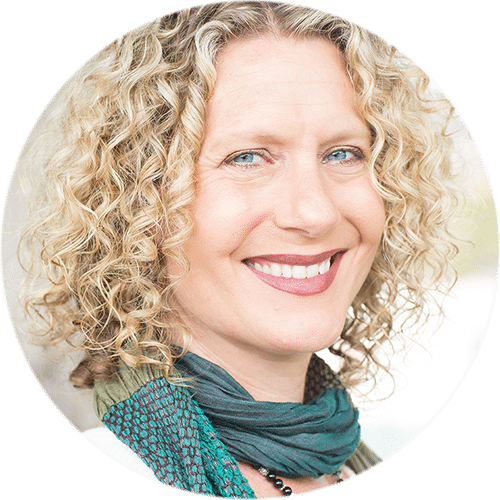 Sending you so much peace, love and gratitude,

Kelley Grimes, M.S.W.
Counselor, Author & Speaker
Sign up to receive daily reminders with our mobile app!