"I love people who make me laugh. I honestly think it's the thing I like most, to laugh. It cures a multitude of ills. It's probably the most important thing in a person."
~Audrey Hepburn
I totally agree with Audrey! I love people who make me laugh. I believe humor is one of the greatest gifts and best coping skills available to us. I am so grateful that laughter can change our perspective and brain chemistry and instantly elevate our mood.
The transformative power of laughter allows us to hold grief, disappointment, anger, hurt, and sadness without becoming consumed by these emotions and leads us to a new way of relating to ourselves.
As Robert Frost said, "If we couldn't laugh we would all go insane." Laughter has the most incredible ability to cut through conflict, challenging emotions, misunderstandings, and anger, and opens us to a new way of interacting with ourselves and others more rapidly than almost any other strategy.
"There is nothing in the world so irresistibly contagious as laughter and good humor," as Charles Dickens reminds us. The emphasis on good humor though is the key. Laughing at ourselves can be truly healing, allowing us to not take ourselves too seriously, but laughing at others moves into the category of unkindness that corrodes all involved.
Anyone who knows me knows I love to laugh and have a very distinctive laugh that usually turns heads. My enthusiastic laugh expresses the essence of the joy I feel. For the past twenty-eight years, my husband has been able to find me in a crowd either from hearing me laugh or seeing my curly hair.
I am deeply grateful that my husband and I both cherish humor and laughter, even in profoundly difficult times. We seek out opportunities with each other, our family, friends, and at work to laugh and bring humor into our daily lives as a way of reducing stress, inspiring joy, resolving conflict, and enhancing our relationships. It is amazing how laughing together can really connect a group of people, even if they are strangers.
I believe that humor is deeply self-nurturing and so I hope you will seek out opportunities to laugh at yourself, with your loved ones, and in groups of people to spread more love, joy, and light in the world.
As George Gordon Byron's advises, "Always laugh when you can, it is cheap medicine."
May you choose laughter as a practice of self-nurturing as you nurture peace in the world from the inside out!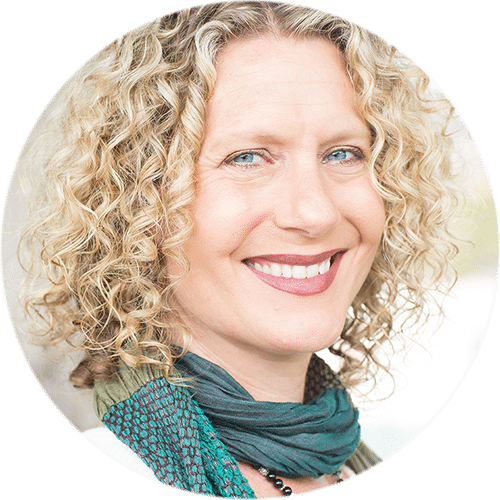 Sending you so much peace, love and gratitude,

Kelley Grimes, M.S.W.
Counselor, Author & Speaker
Sign up to receive daily reminders with our mobile app!