"With the act of breathing in mindfully, you go inside.
Your body is breathing; and your body is your home.
In each breath, you can come home to yourself."
~Thich Nhat Hahn
Last month I spent a week at the Esalen Institute in Big Sur, California with the intention of coming home to myself. I have dreamed of going on retreat to Esalen for as long as I can remember, so in the spring I planned a trip to celebrate my 50th birthday with friends and to attend the "Leading with Relational Mindfulness – Regenerating Ourselves and the World" workshop. Then there were torrential rains that caused major flooding, landslides, and bridge closures and Esalen was closed for six months.
We were unsure the retreat center would reopen in time for our workshop but fortunately it did at the end of August. Due to continued bridge closures, it took three hours to get to Esalen from Monterey through the windy mountain roads. As a result, Esalen is not fully staffed and was only able to receive a limited number of guests making my first visit even more special.
The moment I arrived at Esalen it felt like home. The physical beauty was absolutely breathtaking with views of the ocean surrounding me, forests of magnificent trees, thriving gardens, creeks falling into a waterfall at the circular meditation room and the lush mountains looming behind the retreat center.
According to their website, "Esalen exists to serve the world — not as a refuge from it. We believe in the deeply transformative power of this place, recognizing that retreat and refuge must always be, ultimately, in the service of something larger than yourself. So we are organized to give you the tools to unleash latent capacities and re-energize your sense of purpose — for yourself and the world."
That vision is what has attracted me to Esalen for years and was definitely embodied by the workshop I attended. The remarkable facilitators Nina Simons and Deborah Eden Tull said, "In this time of so much change, we are all called to be leaders. Join us to practice a kinder, more inclusive and aware embodiment of leadership for your life and work. This is an opportunity to practice leading from our whole selves while honoring a commitment to personal sustainability and accountability, and acknowledging the necessity for cultivating our own well-being while advancing the life-enhancing changes the world is calling for. In this way, we can gracefully embody bold and effective leadership while bringing ourselves purposefully, lovingly, and whole-heartedly to life."
This workshop had self-nurturing woven all the way through it and I was so grateful to give myself the week to deeply regenerate and nurture myself before dropping my daughter Zoey off at college. This was the first time that I was unreachable by phone or email and did not engage in social media. Taking a technology fast was liberating and restorative and really allowed me to deeply connect with myself and the other workshop participants, rather than be distracted with my responsibilities at home.
I learned so much from each of the wise and empowering facilitators and the other beautiful participants about the healing power of transparency and deep listening, the profound courage required to be vulnerable and to show up authentically, how cultivating self-awareness in community amplifies the impact, and the gift of pausing to reconnect with ourselves, our breath and our body throughout the day.
This remarkable experience reinforced that I can come home to myself at any time, when I simply pause and intentionally reconnect with myself. Spending five life changing days at Esalen provided me a cellular memory of feeling deeply nourished, cherished, and nurtured by me! Even with the profound sadness I have felt missing my daughter Zoey, I have continued to feel a deep sense of calm and peace. I am so incredibly grateful that I prioritized myself in this profoundly healing and transformative way.
Choosing to come home to yourself throughout the day will support you in nurturing peace, joy and meaning in your life – the ultimate antidote to this challenging and stressful world. So I invite you to take a moment right now to pause and take a mindful breath. Check in with your body and notice if there is anywhere you are holding any tension and tightness and intentionally relax those areas. Next check in with how you are feeling and give yourself some self-compassion. Allow yourself to be a curious, nonjudgmental observer of you, as you reconnect deeply with yourself.
As Eden Toll reminded us throughout the workshop, "Awareness is the subtlest form of love. Be sure you give yourself the gift of your own awareness."
May you experience the deeply nurturing power of coming home to yourself, and may you continue to nurture peace in the world from the inside out!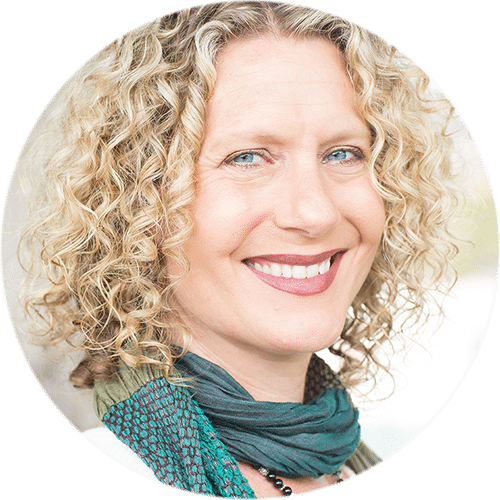 Sending you so much peace, love and gratitude,

Kelley Grimes, M.S.W.
Counselor, Author & Speaker
Sign up to receive daily reminders with our mobile app!